GeDIA's 8th and final workshop

​​​​​​​
Tuesday, 6th July 2021, saw the last of our eight internal workshops. Whereas previous workshops focused on establishing the research contributions, developmental impact, research agendas, proposed research aims, and research questions of each Focal Area within GeDIA, the final workshop was directed towards open discussions and reflections on how far we, as a network, have come, and our plans for the future.
​​​​​​​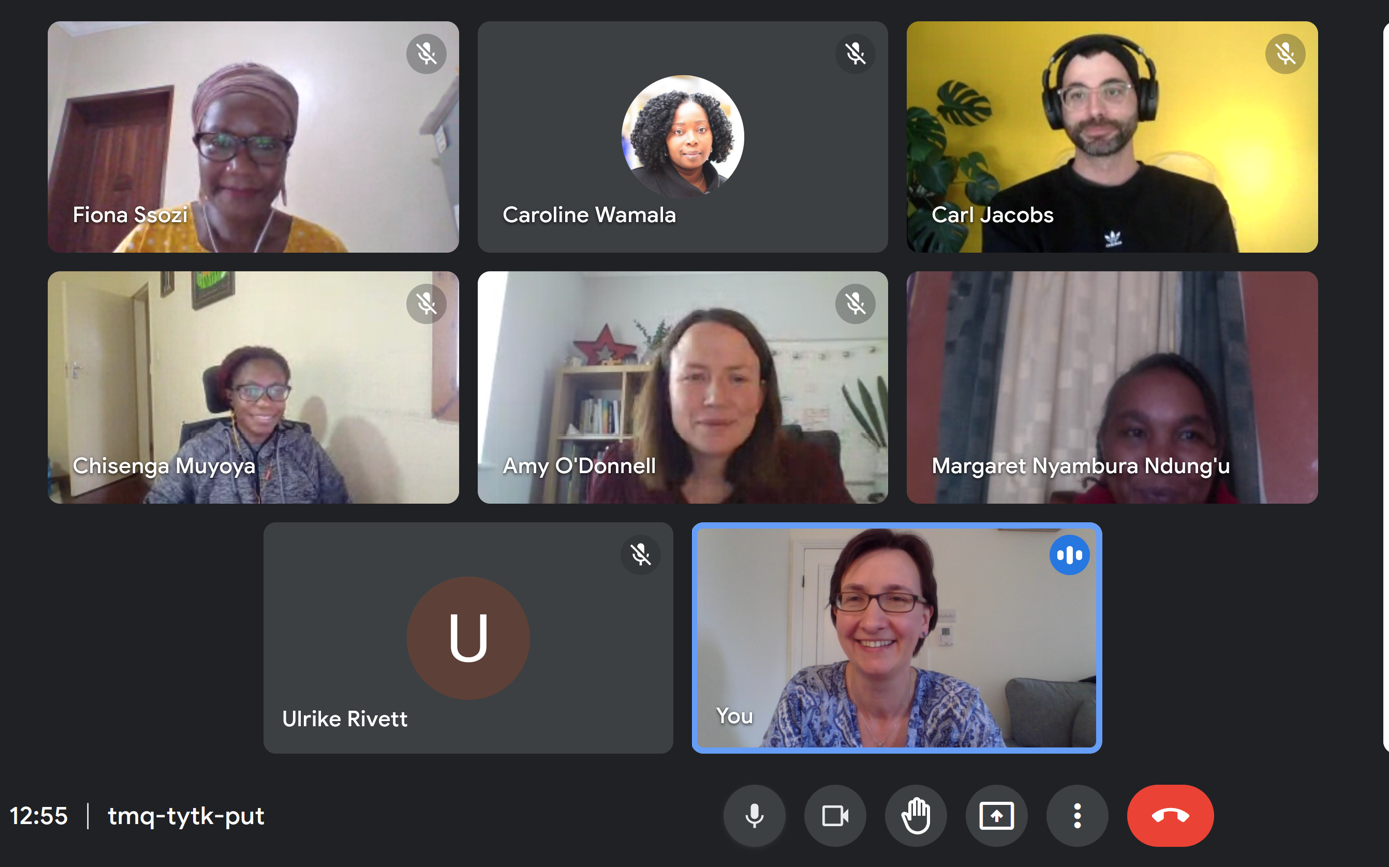 So far, GeDIA has successfully held eight internal workshops, commissioned three literature reviews (one per Focal Area), published a directory of gender-just experts, made available various gender-just resources and toolkits, hosted a series of gender-related webinars, formed an ongoing Decolonising our Research working group, established GeDIA Academy (a mentoring programme for early career women in academia), and submitted proposals for future funding.
All of this was achieved on the backdrop of COVID-19 — a time where network members all faced, to varying degrees, care responsibilities, home schooling, worry, loss, grief, mental health challenges, political unrest, damaged economies, internet shutdowns, sudden lockdowns, separation from loved ones, furlough, restructuring and job losses at organisations, pushback against feminism and decolonisation, recovery from racial and homophobic abuse, expanding workloads, interrupted research, PhD commitments, job insecurities, and fires at two partner university campuses (University of Cape Town and

Makerere University

).
Our reflections have made tangible our strengths as a network. As co-director and host Fiona Sozzi from Makerere University, Uganda stressed: "We are a great mix of people from unique backgrounds, but with shared values and complementary expertise." GeDIA participants affirmed their commitment to inclusive, intersectional gender-justice, acknowledging and celebrating different feminist traditions from a variety of cultures and working together with our male allies.  Fellow co-director Dorothea Kleine explained: Part of our joint vision in GeDIA is to shift the framing of women from "hard-to-reach", relatively passive participants who need special encouragement to be included, to women as change-makers actively shaping the digital futures of Africa.
Thanks to our GCRF funding, we are able to operate, as GeDIA, until the end of October 2021. During this time we will host the

Data Science Africa

Summer School focused on women, and seek out funding to continue our work as a network for Gender-Just Digital Innovation in Africa.